Lead Success Metric
Increased search traffic conversion rate by 24% and transactions by 39%.
Client Need
FHR offers airport parking and hotels – a heavily competitive space online. Having worked with some major digital agencies in the past they wanted a company that could work closely with them to improve their conversion rate and user experience.
Their past experience of working with agencies had given them a sound understanding of how competitive their relevant search terms are and so wanted to look at factors that would turn more of their search traffic into sales.
Objectives
With the specific aims set we focused on in-depth analysis to identify relevant opportunities.
In doing so we decided on four core objectives:
1. To reduce bounce rates for users coming in through search.
2. To offer multiple conversion paths through these pages, rather than relying on the booking form in the top right-hand corner of the website home page.
3. To improve user experience in both the price comparison stage and the booking process.
4. To increase the conversion rate.
The Solution
Working with FHR's Designers we set about redesigning the user interface to give the brand a refresh and create clearer call to actions. In addition to this, key user experience changes were made to allow users to compare prices more effectively.
The booking form was identified as the main area of the site that needed improving. The new design gave the booking form more prominence across on each page, with the user interface focused on using larger forms and bolder buttons to encourage user interaction.
Original Booking Form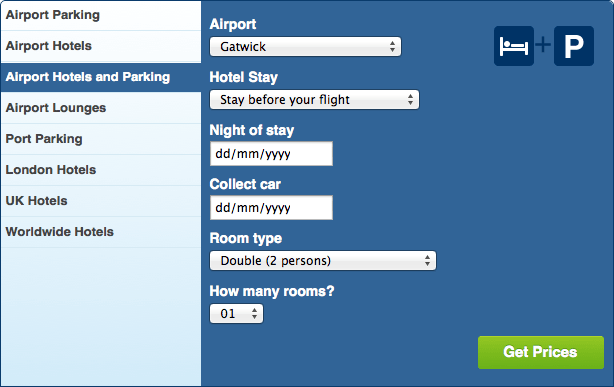 New Booking Form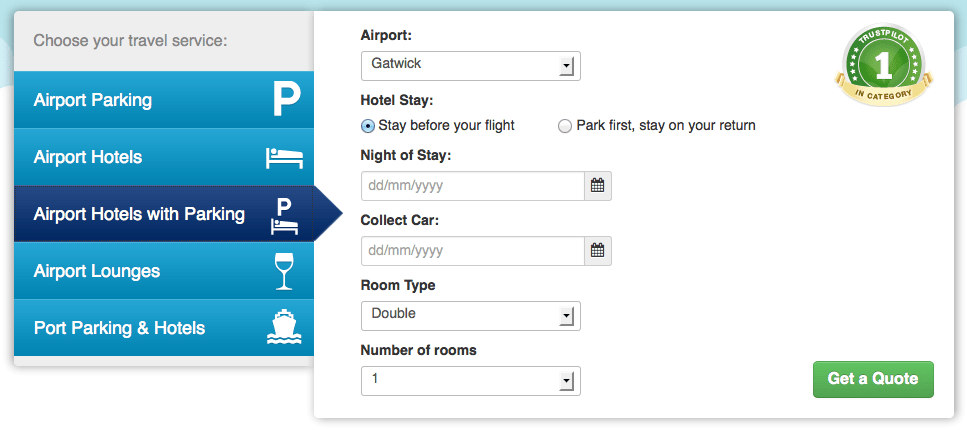 The new site structure was built around airport locations as opposed to travel services, to allow users to find services relevant to them and also to allow FHR to upsell additional products.
The Result
The new design helped FHR turn more search visitors into customers with the conversion rate increasing by 24.44% and transactions by 38.96% when compared to the previous year. Bounce rates improved by 20%, falling from 35% to 28%.
Client Story
FHR was established in 1986 and is one of the leading companies that provide UK airport hotels with rates inclusive of holiday parking available to book online. The company's range of products also includes secured airport parking, holiday insurance, executive airport lounges, car hire, overseas transfers and private jet charters.